COVID-19 SPRING 2020 UPDATE:

All tutoring in the Writing Center will be done remotely in the Spring 2020 semester. If you are a Campus student now taking classes remotely, please schedule an appointment like you normally would in I-Plan with a tutor in the Writing Center (not the Online Writing Center). Note that the appointment will take place via Zoom. Your tutor will email you their Zoom link and meeting password once you have scheduled an appointment.

We also have another method of tutoring available to remote students for the Spring semester called an Email Tutoring Session. Click the icon below labeled "Email Session Paper Submission" to submit your paper to be reviewed by a tutor. The tutor will not edit the paper, but they will use comments in the document and send a short video to share suggestions how your paper can be improved. Please allow 3 business days for your paper to be reviewed. Thank you for your patience as we strive to assist as many students as we can!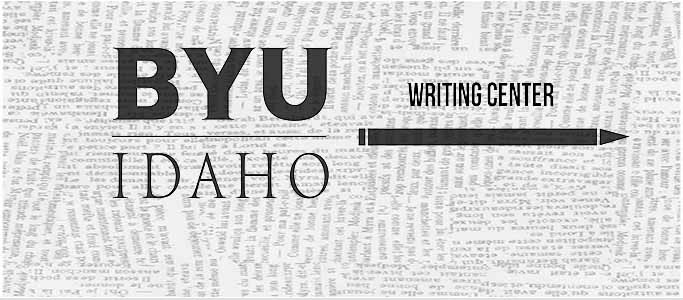 Location:
2nd Floor of the McKay Library, East Wing (Room 266)
Hours:
Appointment can be scheduled in I-Plan and are usually available during the following times:
Monday - Thursday, 7:00 a.m. - 11:30 p.m.
Friday, 7:00 a.m. - 9:00 p.m.
Saturday, 9:00 a.m. - 9:00 p.m.
(Closed for devotional and forum hour)
Phone:
208-496-4288
Email:
writingcenter@byui.edu