Make an Appointment with a tutor
Option 1: Live Video Tutoring
Make an appointment to discuss your paper with a tutor using our video and screen sharing program. Please watch this video on how to make an appointment, and then use this calendar to schedule your visit.
Option 2: Email Tutoring
Use this form to upload your paper as an MS Word document and receive written feedback within 2-3 days.
Online Writing Help Hours
| | |
| --- | --- |
| Monday | 9:00am-6:30pm |
| Tuesday | 9:00am-9:00pm |
| Wednesday | 9:00am-9:00pm |
| Thursday | 9:00am-9:00pm |
| Friday | 9:00am-5:30 pm |
| Saturday | CLOSED |
Closed 2:00-3:00pm daily
Tutors create a supportive and resource-rich environment where writers of all disciplines can enhance their writing skills, consider a reader's response to their writing, discuss revision strategies and writing principles, and increase their confidence and writing ability.
Check-in for your Appointment
At the time of your appointment, please send us a chat to check-in. You will be directed to a chat room via email link to visit with your assigned tutor and begin your session.
Note for Students: Keep in mind that the tutor is not a "fix-it" person who will go through your paper and fix editing errors; instead, tutors offer suggestions and explanations of key writing principles as they relate to your work. Always follow the advice of your instructor and remember that the paper is yours; you must take responsibility for the suggested revisions you choose to incorporate in your final draft.
If you know you will be unable to make your appointment, please cancel it or let us know so we can cancel it for you. When students fail to show up for appointments it costs the university $10, and we are unable to help other students who could have been helped during that time.
Note for Instructors: Due to the large numbers of online/pathway students, we ask that instructors do not require or provide special incentives to students for using the service.
"How to" Tutorials and Troubleshooting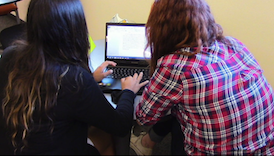 How to Video 1: What do I need before a session?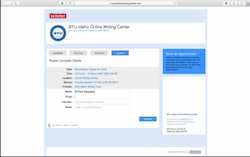 How to Video 2: How do I setup an appointment?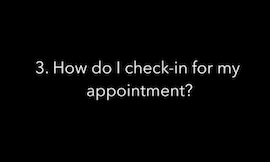 How to Video 3: How do I check-in for my appointment?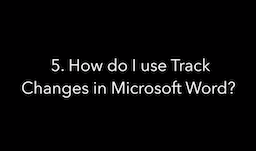 How to Video 4: How do I track changes in Microsoft Word?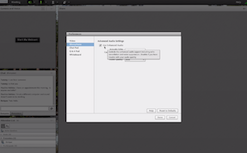 How to Video 5: Microphone troubleshooting